About Alan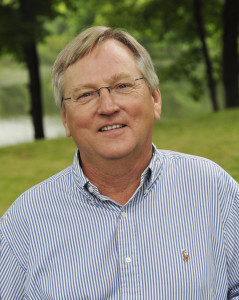 Alan Guebert is an award-winning agricultural journalist and expert who was raised on an 720-acre, 100-cow southern Illinois dairy farm. After graduating from the University of Illinois in 1980, he worked as a writer and senior editor at Professional Farmers of America and Successful Farming magazine. In 1984, Guebert returned to Illinois to establish his freelance writing business and to serve as a contributing editor to Farm Journal magazine.
He began the syndicated agriculture column "The Farm and Food File" in 1993 and it now appears weekly in more than 70 newspapers throughout the United States and Canada. In addition to his weekly syndicated column, Alan is also a contributor to the online publication Daily Yonder.
Guebert previously wrote "Letter from America," a monthly perspective on U.S. farm and food policy for European and Asian publications. "Letter from America" ran from 1995 through 2007.
Throughout his career, Guebert has won numerous awards and accolades for his magazine and newspaper work. In 1997, the American Agricultural Editors' Association honored him with its highest awards, Writer of the Year and Master Writer.
Alan resides with his wife Catherine, a social worker, in rural Delavan, Illinois. Their son Paul is a lieutenant in the U.S. Navy. Daughter Gracie, a writer and editor, and her husband Andrew Foxwell, jointly own the creative agency Foxwell Digital.
Alan's forthcoming book, The Land of Milk and Uncle Honey: Memories from the Farm of My Youth will be published by the University of Illinois Press in May 2015.