All Mud, No Zen
Posted on June 14, 2018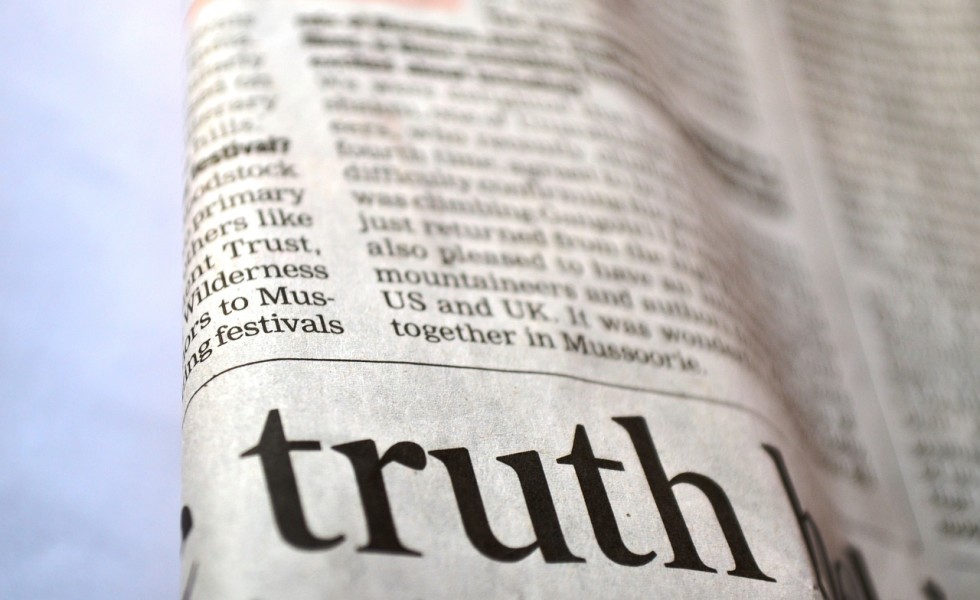 Success in sports, business, and politics requires skilled leaders who know their jobs and know how to fold disparate talents and personalities into something greater than the logical sum of its parts.
Take Phil Jackson, a North Dakota high school basketball star, who coached two different teams to 11 National Basketball Association championships between 1991 and 2010. Jackson oftentimes credits Zen, a form of Buddhism, for his long success.
OK, but Michael Jordan and Kobe Bryant helped, too.
Or, better yet, take Abraham Lincoln, the little-known rural attorney who, elected president by a country tearing itself apart, won the Civil War and preserved the idea that is the United States mostly through the force of his iron will and the enduring power of his eloquent words.
A thousand years from now people will still say his name in whispered reverence as goose bumps march up their sleeves.
It's hard to find similar leaders today. Only the most ardent fan can name a Jackson-like figure in American sports now. Worse, the world's most famous political leaders also are its most divisive.
Those leaders, the ones whose larger talents lie in digging already-deep political and social moats even deeper, are well remembered, too. In fact, most become historical figures because their public failures—Nixon's Watergate; LBJ's Vietnam—blot out any national or international good they may have achieved.
After last week's 2018 Farm Bill belly flop in the House of Representatives, how do you think its members, Republican and Democratic alike, will be remembered by farmers, ranchers, and historians?
The best guess is that their failure will be forgotten if GOP leaders give a handful of their own members a late-June vote on a going-nowhere immigration bill. After that vote, the wayward members promise to release their hostage, the socially flinty, farmer-generous House Farm Bill, for another vote that should pass.
Between now and then, however, the bill will not improve. No one in either the House leadership or the Ag Committee leadership has acknowledged an offer by Collin Peterson, the Committee's ranking Democrat, to deliver enough votes for passage if the majority GOP simply softens some of its very tough SNAP (food stamp) rules.
The reason GOP leaders have not replied is simple: despite the bill's title, it's only marginally about farms, farming, and food. Its overarching purpose is purely political; it's a Christmas grab bag of what the GOP intends to offer its "base" in the 2018 Congressional campaign—welfare reform, regulatory reform, immigration reform, and housing reform.
That's fine but it's not a Farm Bill.
And, yes, there are some farm program reforms in it, too, but most will boost taxpayer costs, not cut them. How much more? It's hard to say because the bill's program language often is so obtuse it's a mystery to know what it actually means.
For example, here's a May 17 explanation posted by the University of Illinois farmdoc daily policy analysts that attempts to explain one crop insurance change in the House bill:
"To arrive at the effective reference price, Figure 1 tracks MYA prices and the 5-year Olympic moving average of MYA prices. The escalator provision for the reference price equals 85% of that price up to the cap of 115% of the statutory reference price… For most of the remaining crop years, however, the reference price would equal the statutorily-fixed price, especially under CBO projections."
Got that? If so, join the seven other people in the Milky Way galaxy who understand it. If not, fall in line like the other House robots.
The clear-as-mud explanation is, however, an apt metaphor for where we now are in U.S. farm policy: so deep into the weeds that few in any political party or farm organization have the vision and leadership to even dare to think past the next election or this year's crop.
That makes almost any winning Farm Bill this year or next really a long-term loser.
© 2018 ag comm